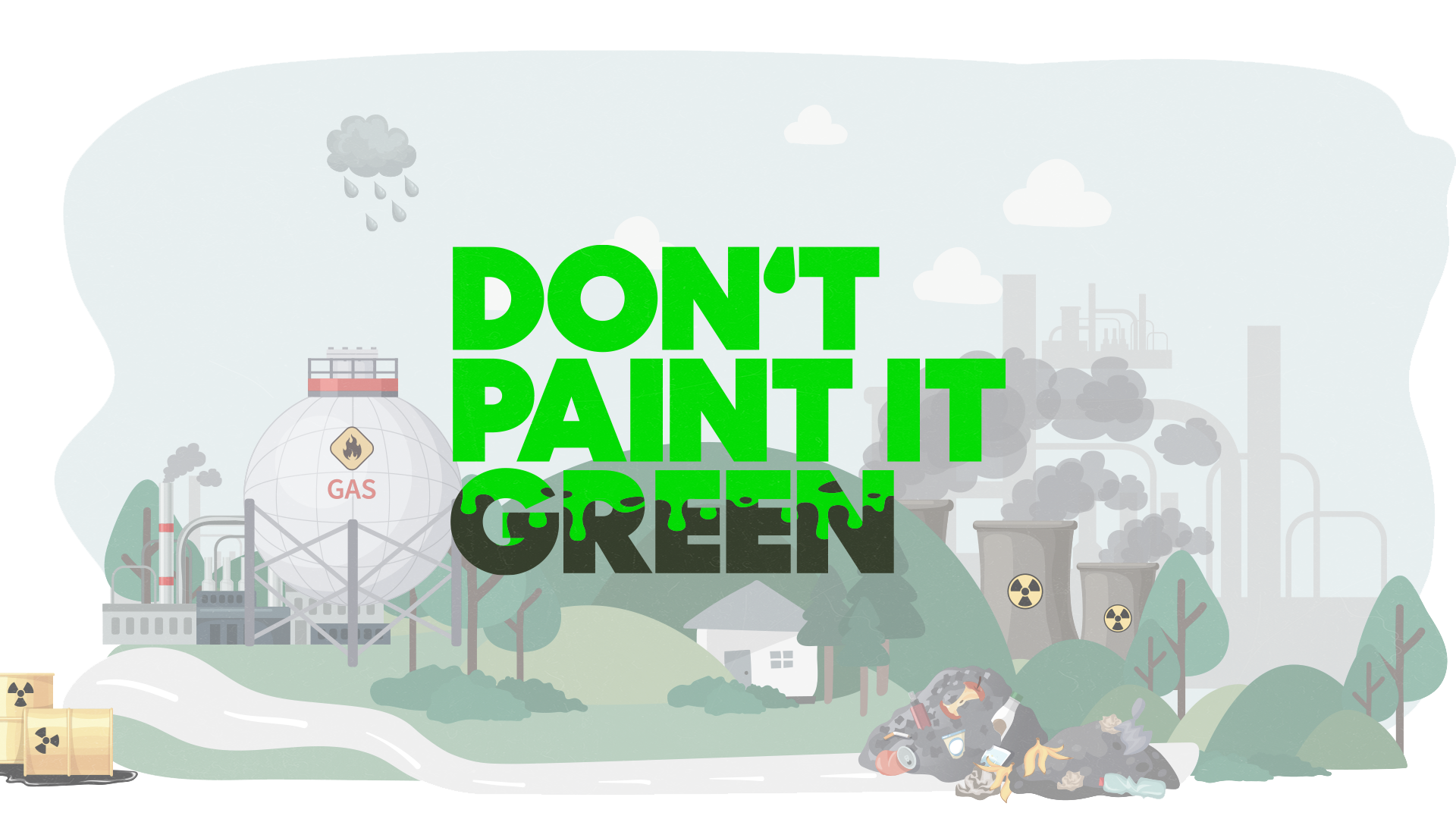 Join the movement to stop the EU's greenwashing of gas and nuclear energy!
While the world looks in the direction of war, the EU is sneakily introducing a taxonomy labelling nuclear and gas energy as 'sustainable'. Let's be clear: they can neither serve the green transition, nor be intermediary solutions to our crisis.
Nuclear energy is a starting point for nuclear weapons, and it's unreliable, expensive, dangerous and slow to install. And gas is finite, destructive, and contributes to the problem that the Commission claims to want to solve. Experts and people across Europe who oppose this destructive taxonomy all depend on politicians to stop it in its tracks.
But we are not powerless. Follow the very simple steps below to stop the greenwashing before it's too late.
Five actions to
stop

the greenwashing!
These five actions are just the beginning. Once enough people join in, we will have laid the groundwork for marches, strikes and many other campaigning activities!